3 DAY ULTIMATE BROW - MICRO-BLADING & MACHINE

COURSE
UNIT CODE 1004 - $3,900
ONE ON ONE TRAINING
Three Day Certificate Course: Learn the art of hair stroke and shadow using hand tools and digital machine. This course is a more intensive course and you will work on five models so that you will feel confident in applying the knowledge of both achieving fine hair stroke and shadow.
Pre-requisites:
Maintain Infection Control required in Queensland, Victoria,Tasmania & W.A.


Course Structure:
Theory on line
Three Day "one on one" training in private training room or your own council approved salon.
Five Models for Hair-stroke and shadow brows. Student to supply models unless travelling. Digital cosmetic tattoo machine.
Receive a $200 discount off all digital machines if purchased when booking a course.
Venues:
Sydney, Brisbane, Sunshine Coast, Gold Coast, Melbourne, Hobart, Perth and Port Macquarie.
Travel can be arranged at a fee to your own salon in Australia or New Zealand. You will be required to supply a copy of your local council certification.
Australian first using the latest in micro-blading stamp pop tool that offers the finest hair stroke without the need to worry about depth into the skin. The new Sketch Tool for offering clients shadow effect and learn the art of shadow using the machine technique. This is designed for the student who may have previous experience in brow shape and who wishes to learn micro-blading using a hand tool. It offers a distinct natural hair stroke.
Training Kit Contains:
1 New Stamp pop hand tool

8 disposable capsule needle/ blades

4 Disposable Brow Tools

10 Brow shape stickers

2 Practice mats

2 Surgical markers

3 Disposable shavers for shaping

Disposables: Gloves, face masks, aprons, tray and hair covers

Cotton tips, alcohol wipes cosmetic pads and shavers

6 Protat aftercare cream

Stratamed aftercare cream

Anaesthetic from a compounding chemist

Finger rings and cups

Carry bag


If you would like an extra day training within 8 weeks on completion of your course, you will receive a discounted price of $990 instead of $1500.00.

---

Thank you for your interest in our course. As mentioned, we have partnered with a Buy Now Pay Later provided called Payright.

Payright are a credit provider and as such do undertake credit checks, however if you would like to take advantage of this service, please note that the maximum available amount they will loan is $5000 after deposit and up to a maximum 24mth term to repay.

You will need to cover the remaining fee via other means.

or apply below with MacCredit

https://xy284.isrefer.com/go/applynow-short/a3084/

or use the calculator to check your eligability

https://xy284.isrefer.com/go/loan-calculator/a3084/

or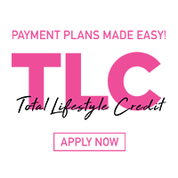 ---
$1200.00

Digital Skin Master 7 Machine

A lightweight portable Digital Machine

Noise free

No back flow to prevent contamination

Adjustable needle length

Takes micro needles, single,3 & 5 Round, 4 & 6 Flat and 10 Slope Needles.

Easy change disposable capsuled needle

12 month warranty