3 DAY ULTIMATE BROW

MICROBLADING &

MACHINE

COURSE
UNIT CODE 1004 - $3,900
(includes full training kit) excluding digital machine
ONE ON ONE TRAINING
Three Day Certificate Course: Learn the art of hair stroke and ombre/shadow using hand tools and a digital machine. This course is an intensive brow course and you will perform procedures on six models so that you will feel confident in applying the knowledge to achieve fine hair stroke, combination and ombre/shadow brows.
Pre-requisites:
Maintain Infection Control required in Queensland, New South Wales, Victoria,Tasmania & Western Australia.


Course Structure:
Theory on line via e-learning
Three Day "one on one" training in private training room or your own council approved salon.
Six Models for Hair-stroke and shadow brows. Student to supply models unless travelling.
Digital cosmetic tattoo machine required
Venues:
Sydney, Brisbane, Gold Coast, Melbourne, Sunshine Coast, Perth, Hobart, Adelaide.
Travel can be arranged at a fee to your own salon in Australia. You will be required to supply a copy of your local council certification.
Training Kit Contains
A range of disposable brow tools

Needles supplied when using our machines

Brow shape stickers

Brow Calipers, mapping string

Practice mats

Surgical markers

Disposables: Gloves, face masks, aprons, tray and hair covers

Cotton tips, alcohol wipes, cosmetic pads

Aftercare cream

4 pigments

Finger rings and cups

Carry bag




---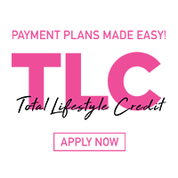 ---
Option 1 - $1400.00

Digital Skin Master 7 Machine

A lightweight portable Digital Machine

Noise free

No back flow to prevent contamination

Adjustable needle length

Takes all needle sizes plus skin needles

Easy change disposable capsuled needle

EAsy to adjust speed levels from 1-7

Automatic stop on stand

12 months warranty

EO gas sterilized disposable needle cartridges
Option 2 - $2,365

Digipop Deluxe 10 Speed Facial & Medical

Noise free and compact sized

Computerised LCD Screen

10 Speed Digital control.

Takes all needle sizes plsu skin needles

Retracted needles for safety

Individually sealed single use sterilised needle cartridges

No back flow into the hand piece to prevent cross contamination

12 months warranty

Option 3 - $3,800

BOM I TOUCH

Easy to use all-in one single piece needle cartridge

Retracted Revo needles for safety

Individually sealed single use sterilized needle cartridges available all sizes

No back flow into the hand piece to prevent cross contamination

Touch screen

Speed from 1 – 10

Automatic machine adjusts to nominated speed for each different procedure

Suitable for body tattooing & skin needling

Manage customer information & before and after photo by registering customer information

Play music saved in SD card

12 months warranty