Certificate of Cosmetic Tattoo
Unit Code - 1001
Course fee: $6900.00 includes full training kit excluding digital machine
This course is designed for the therapist who wishes to learn eyebrow techniques including ombre shadow/ powder and hair stroke combinations using a machine. Learn eyeliner, subtle lash enhancement and techniques including lip line, lip blend, lip blush and full lip tattooing.
Pre-requisites:
Maintain Infection Control required in Queensland, New South Wales, Victoria, Tasmania & Western Australia
Course Structure
• e-Learning theory
• Practical four days one on one training in a private beauty room or your own council approved salon (no classroom)
• 6 models in total required for Lip line & full lip (2) Eyeliner (2) Brows/combination (2).
• (Student to supply models unless travelling).
• Simulated work environment will be achieved by students who will work on vinyl practice mats before
practicing on live models.
• Travel can be arranged for a fee to train in your own council approved salon in Australia.
• Theory includes: Skin anatomy, cell division, wound healing, hepatitis alphabet, contraindications,
client consultations, after care, safe use of anaesthetics, colour theory, understanding undertones of
the skin, maintain infection control, waste management, pigments, design placements.
• Practical component: Client consultation, salon/procedure setup, demonstration by trainer, understanding equipment, treatment plan, pigment and needle selection and performing procedures on live models.

Training Locations
• Sydney
Brisbane
• Gold Coast
• Perth
• Melbourne


Course Fee: $6,900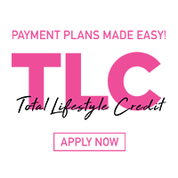 ---
Option 1 - $1,400

Digital Skin Master 7

7 Speed

A lightweight portable Digital Machine

Noise free

No back flow to prevent contamination

Adjustable needle length

Automatic turn off when placed in holder

No cross contamination

Patented cartridge to adjust pigment flow

Easy change disposable capsuled needle

Suitable for Skin Needling

Suitable for Beginners and intermediate

12 months warranty
---
Option 2 - $2,300

Digi pop Deluxe Machine

10 Speed

Noise free and compact sized

Computerised LCD Screen

10 Speed Digital control.

Patented cartridge to adjust pigment flow

Retracted needles for safety

Individually sealed single use

Dr. Dixon designed needles

Streamline lightweight pen

Dial the depth needle

Led Display Panel

No back flow into the hand piece to prevent cross contamination

Suitable for Beginners to Advanced

12 months warranty
---
Option 3 - $3,800

BOM I TOUCH

10 Speed Computer Machine

Easy to use all-in one single piece needle cartridge

Retracted needles for safety

Individually sealed single use sterilized needle cartridges

No back flow into the hand piece to prevent cross contamination

Plays your music on SD micro card

Manages client's history

Takes and records client before and after photos

Suitable for Facial and Body work

Suitable for Skin Needling

Press button control

Machine will automatically suggest speed

Touch screen

Speed

Adjust to nominated speed for each different procedure

Suitable for body tattooing & paramedical

Beginners to Advanced Machine