Skin Needling Collagen Enhancement
(includes Kit)
Unit Code 1011 - $2500
ONE ON ONE TRAINING
Certificate of attainment issued
Skin Needling is the latest trend in the quest to stay youthful. Tightening skin, reducing wrinkles and bringing forward the client's own collagen. It's a procedure that uses fine needles to puncture the skin and creates a controlled skin injury in order to rejuvenate skin. This procedure has amazing results and can be used on acne scarring, burns, loss of pigmentation and stretch marks.
Pre-requisites: Nil
Course Structure:
Theory via on line
One-day "One on One Training" in a private training room or your own council approved room.
This technique is performed with skin needling machine. (Machine required see below or you may already have a device you may like to use.)
Student to supply four models. Can be a mix of full face, part of face, acne scarring, stretch marks or burns.
Venues:
Sydney, Brisbane, Gold Coast, Sunshine Coast, Melbourne, Hobart, Perth & Port Macquarie. Travel can be arranged at a fee to your own salon anywhere in Australia & New Zealand.
Kit supplied
Kit Contains:
Carry bag

Skin Needling needles when machine purchased from us.

Hyaluronic Ampules, mask, after care cream

Take home packs for clients

Disposables: gloves, face masks, aprons, plastic trays and hair covers and more.
Thank you for your interest in our course. As mentioned, we have partnered with a Buy Now Pay Later provider called Payright.
Payright are a credit provider and as such do undertake credit checks, however if you would like to take advantage of this service, please note that the maximum available amount they will loan is $5000 after deposit and up to a maximum 24mth term to repay.
You will need to cover the remaining fee via other means.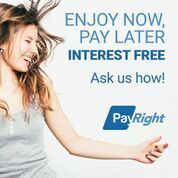 or apply below with MacCredit
https://xy284.isrefer.com/go/applynow-short/a3084/
or use the calculator to check your eligability
https://xy284.isrefer.com/go/loan-calculator/a3084/

OR