ALL TRAINING IS "ONE ON ONE" PRIVATE CLASS NO CLASSROOM STYLE TEACHING.
Accredited cosmetic tattoo training
Our company takes pride in our teaching methods and extensive theory knowledge. I personally have more than 30 years experience as both Principal and owner of an Accredited Beauty Therapy College, and now the Australian Cosmetic Tattoo College.
We can provide the essential theory and practical requirements for you to complete your Certificate in either Accredited Design and Provide Cosmetic Tattoo SHBBSKS003 or Maintain Infection Control SHBBINF001. These two courses are the only Accedited cosmetic tattoo courses approved by our Government. Our college offer Certificates in Micro-pigmentation, Micro-blading, Scalp Micro-pigmentation or Skin Needling and many other short courses.
First in Australia

Australian Cosmetic Tattoo College was the first in Australia to become Accredited and the first to offer Micro-blading. Our training differ from many other providers due to our method of training in producing a more natural looking procedure.
When looking at courses ensure the college has been registered with the Australian Government as an R.T.O. (Registered Training Organisation) or simply ask for their provider number.
The comprehensive Theory Book or eLearning link with access to all modules will assist you in your endeavour to become, not just a Cosmetic Tattooist but a Great Cosmetic Tattooist!
Student Support
After completion of your course you will receive full support from our College, you will have access to our Student Forum Facebook page as with a login page through our website with all our forms and information at your fingertips. We send monthly newsletters to you and the option to have your ongoing work critiqued. We consider you as one of us, we are here to help with your journey and always only a phone call or email away. Our free call 1800 024 050 will offer ongoing support in your new career.
All our trainers are experienced professionals with vast experience, they all hold approved Training Certification and hold Assessor Certificates. Trainers attend yearly advanced training and have trainer support.
Learn this fantastic art Australia wide and in New Zealand. We train "one on one" and training takes place in approved salons, medical rooms or even in your own salon. (travel fee may be charged)
Insurance
Once completed you will receive a Certificate that will enable you to obtain the relevant insurance for your salon or home practice.
Supplies
Supplies used within our College are sourced through our company trading as Oz Cosmetic Tattoo Machines who specialise in all aspects of machinery and training equipment including Machines, accessories and pigments.
Finance
Finance is available from as low as $45 per week through Mac Credit. We have booking forms on all pages, just click on the enrol now icon and you can download your booking form. Email it through to us with your preferred dates and we can go from there.
For more information, call our Free call Hotline - 1800 024 050
I look forward to working with you.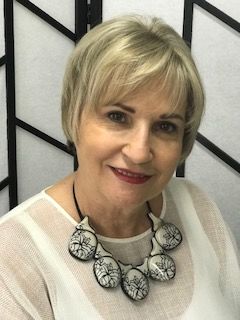 Donna Moody-Martin
Principal, Australian Cosmetic Tattoo College