Recognition of Prior Learning
Unit Code 1013 - $1500
ALL ACCREDITED COURSES REQUIRE A USI (UNIQUE STUDENT IDENTIFIER)
https://www.usi.gov.au/students/create-your-usi
Course Structure:
Theory via On-Line (allow 7-14 days)
RPL is an assessment process that assess an individuals formal and non- formal learning to determine if that person is competent to achieve a qualification in a course. Accredited and non accredited courses are available as RPL.
You must demonstrate via video evidence and photo portfolio your experience in Cosmetic Tattoo.

You will need to supply references from your employer to prove your training experience or copies of previous training records

Life skills and experience will assist

Your skills must be up to date in the course you are applying for

You must complete our online Theory Exam
Resources Provided:
Theory for each course
Application:
Available on request
Thank you for your interest in our course. As mentioned, we have partnered with a Buy Now Pay Later provided called Payright.
Payright are a credit provider and as such do undertake credit checks, however if you would like to take advantage of this service, please note that the maximum available amount they will loan is $5000 after deposit and up to a maximum 24mth term to repay.
You will need to cover the remaining fee via other means.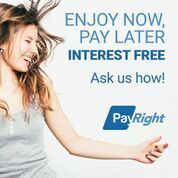 Alternatively
If your looking for finance
apply below with MacCredit
https://xy284.isrefer.com/go/applynow-short/a3084/
or use the calculator to check your eligability
https://xy284.isrefer.com/go/loan-calculator/a3084/