Full Lip & Blend
Unit Code 1013 - $2500
ONE ON ONE TRAINING
Certificate of Attainment issued
Pre-requisites: Cosmetic Tattoo Certificate OR add an extra training day to learn machine use at an extra fee of $1,000
Course Structure:
Theory via eLeaning
One-day "One on One Training" in private training room or your own council approved room. This technique is performed with a machine. If you do not have a suitable machine you can purchase one from our college. This course is one day creating lip lines, blends and full lip.

Student to supply two models, tattoo machine and needles 3pt,5pt, plus slope needles.
Receive a $200 discount off all digital machines if purchased when booking a course.

Venues: Sydney, Brisbane, Sunshine Coast, Gold Coast, Melbourne, Hobart, Perth, Port Macquarie. Travel can be arranged at a fee to your own salon anywhere in Australia & New Zealand.
Kit Contains:
Carry Bag

3 Pigments

Anaesthetic from a compounding chemist

Practice Mat

Disposables: Gloves, face masks, aprons, plastic bowls and hair covers

Cotton tips, alcohol wipes and cosmetic pads

Pigment cups, finger rings and pigment holder

Lip pencil

Surgical skin marker

10 Assorted needles if using one of our brand machines if not you will be required to supply your own needles.
---
Thank you for your interest in our course. As mentioned, we have partnered with a Buy Now Pay Later provided called Payright.
Payright are a credit provider and as such do undertake credit checks, however if you would like to take advantage of this service, please note that the maximum available amount they will loan is $5000 after deposit and up to a maximum 24mth term to repay.
You will need to cover the remaining fee via other means.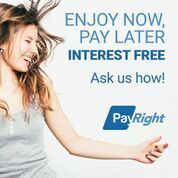 or apply below with MacCredit
https://xy284.isrefer.com/go/applynow-short/a3084/
or use the calculator to check your eligability
https://xy284.isrefer.com/go/loan-calculator/a3084/

or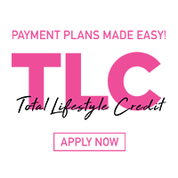 ---
Option 1 - Basic Beginners Machine

Skin Master 7 Machine $1,200



A Good Beginners machine.

A lightweight portable Digital Cosmetic Tattoo Machine

Round, Flat and Slope Needles.

Easy change disposable capsuled needle

12 month warranty
---
Option 2 - Digipop Deluxe - beginner to advanced 10 Speed Medical $2,300

Noise free and compact sized

Computerised LCD Screen permanent cosmetic device

Used all for permanent cosmetics and medical procedures

10 Speed Digital control.

You can also include a skin needling handpiece
---
Option 3 - BOM I TOUCH $3,600

Easy to use all-in one single piece needle cartridge

Retracted Revo needles for safety

Individually sealed single use sterilized needle cartridges

No back flow into the hand piece to prevent cross contamination

Touch screen

Speed from 1 – 10

Adjust to nominated speed for each different procedure

Suitable for body tattooing

Manage customer information & before and after photo by registering customer information

Play music saved in SD card
---
Easy to use all-in one single piece needle cartridge