Donna Moody-Martin

Principal
Donna has been teaching Cosmetic Tattooing for over 25 years. She has a passion for learning and is always striving to update her skills and techniques and to pass them on to both her teachers and students. She attends conferences and seminars in the U.S.A. & Europe on a yearly basis to ensure all trainers are teaching the latest methods and techniques.

Donna previously owned an Accredited Beauty College and Spa before dedicating herself to performing and teaching all aspects of Micro-pigmentation specialising in Para Medical procedures.
The founder of the Association of Cosmetic Tattoo Inc. Donna is a member of the American Society of Permanent Makeup. Her work has been featured in New Idea, Cosmetic Surgery Magazine, Professional Beauty and The Aesthetics Journal. Her work has been seen in every National Sunday Newspaper in Body & Soul Segment.
Donna has travelled to Japan and judged the prestigious S.P.C. Asian Cosmetic Tattoo Competition with competitors from Japan, Korea, Taiwan, India and Hong Kong. In March 2011 she presented her Paramedical Seminar in San Diego. She was invited to present her Seminars at the 2013 prestigious Amsterdam World Permanent Makeup Conference. 2018 will see Donna travelling to Dallas to present the latest in Microblading and shadow brow techniques.
Every year she is on a quest to learn more in this art, finally completing a Master in Cosmetic Tattoo, the only trainer in Australia to do so.
Donna passes her knowledge on to all her Trainers and in turn through the Newsletters of the College.
Donna holds Certificates in:
Diploma of Beauty Therapy
Diploma of Makeup
Diploma of Micro Pigmentation and Cosmetic Tattoo
Diploma of Advanced Permanent Makeup Certificate in Needling Collagen Enhancement
Professional Intensive Training in Permanent Makeup Anaesthetics and Pain Control (conducted by Dr Linda Dixon MD)
Certificate IV in Workplace Training and Assessment
Advanced Train the Trainer
Association of Cosmetic Tattoo Inc.
Master in Cosmetic Tattoo
Certificate in Anaesthetic
Donna has owned and run several businesses over the years including a Modelling Agency, a Beauty College and a Day Spa - she understands the finer points of business. She is dedicated to providing the most informative theory and practical classes for both beginners and advanced students. She maintains an ongoing commitment to each student after they have completed their classes and is one of Australia's most highly-respected cosmetic tattoo teachers.
If a special request for Donna to teach, add an extra fee of $500 for one day classes and $1,000 for Beginners Fundamental Class. There may be a 3 month wait period and some States have a travel fee. Donna trains in every State of Australia
---
Jun Ye

Sydney Trainer
A Beauty Therapist with over 30 years experience and specialises in Cosmetic Tattoo and Feather Touch Brows. Trained in Australia / Hong Kong/ Switzerland,/ ITALY /USA, /china, she brings a wealth of knowledge to our college. Jun works at Parlour B in Sydney and is one of our Feather Brow Specialists. Jun also trains in New Zealand.
Jun holds certificates and diplomas in:
Diploma of Cosmetic Tattoo
Certificate in Advanced Feather Brow and ombré brow
Certificate in Skin Needling
Certificate in Makeup
Certificate in Advanced Eyeliners,smokeing eyeliners, and shadow eyeliners Techniques
Member of Association of Cosmetic Tattoo
Certificate Colour Theory
Certificate IV in Training and assessment
Certificate in Scalp Micro Pigmentation
Certificate in Paramedical Aesthetics
Certificate in Advance Lips-Classic Lips
Certificate MBS Contour-less Lips Technique BIOTEK (worldwide event Biotek/ Rome)
Certificate Soft Tap Micropigmentation
Certificate 3D Areola Tattooing American Academy Micropigmentation(AAM)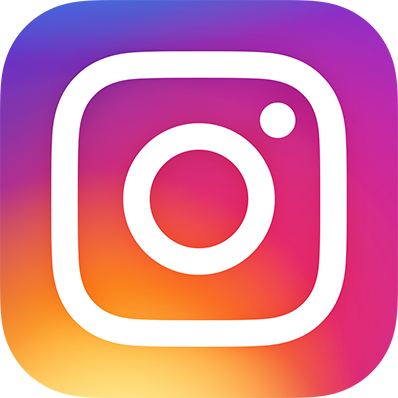 ---
Sue Spinks

Tasmania and Melbourne
Sue runs her own salon in Sandy Bay Hobart and trains in Hobart Tasmania. She specialises in Advanced Paramedical Tattoo, Beginners and Advanced Classes including Feather Touch Brow and Skin Needling.
Sue is a long standing member of the Association of Cosmetic Tattoo and holds :
Diploma in Beauty Therapy Diploma
Certificate in Cosmetic Tattoo
Advanced Training Certificate
Certificate in Feather Brow
Certificate in Paramedical Tattoo
Certificate in Full Lip Tattoo
Certificate in Designer Eyeliner
Member of Association of Cosmetic Tattoo
---
Rebecca Rea

Sunshine Coast and Brisbane


Rebecca has over 20 years experience in the beauty industry and has owned and operated her own salon in Malany. She teaches all aspects of Cosmetic Tattoo including Advanced Classes and Microblading Brows.
She attends Association seminars with international trainers and is an active member of the Association.
She holds certificates in:
Diploma in Beauty Therapy
Certificate in Cosmetic Tattoo
Paramedical Tattoo
Skin Needling Certificate
Advanced Eyeliner
Certificate in Full Lip Tattoo
Certificate in Train the Trainer with Australian Cosmetic Tattoo College
Member of Association of Cosmetic Tattoo
---
Leigh Webb

Gold Coast & Northern NSW
Gold Coast and Brisbane Trainer, Leigh also travels for our company all over Australia. She has been a Beauty Therapist for over 25 years. Her career in Cosmetic Tattoo started in 2004 where she operates in her Cosmetic Tattoo business from in Currumbin, and also owns a Day Spa in Bali, where she employs a staff of 18. She is highly detail oriented and organised self starter who works well independeltally to get the job done at the satisfaction of the client.
Leigh has worked for Australian Cosmetic Tattoo College for many years training.
Leighs certificates & diplomas include:
Diploma of Beauty Therapy
Certificate in Makeup
Certificate in Skin Needling
Paramedical Certificate
Microdermabrasion Diploma
Advanced Cosmetic Procedures
Feather Brow Certificate
Member of Association of Cosmetic Tattoo

Design and Provide Cosmetic Tattoo - SHBBSKS003

Scalp Tattoo

Certificate on the Safe use of Topical Anaesthetics

Cert 4 TAE

3D Nipple / Areola Tattooing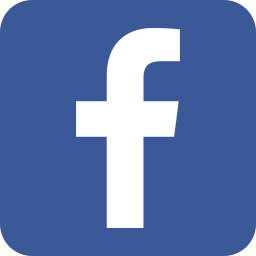 Sue Spinks (FM-ACT)
---
Nicola McComb

Perth
Nicola is a Diploma Qualified Beauty Therapist and has been working within the beauty industry for almost 10 years. Nicolas talent for Brow Styling started almost 8 years ago while studying in her hometown of Glasgow (Scotland).
Nicola then went onto Mastering the art of HD Brows (High Definition Eyebrows). And took her passion to the next level 5 years ago and became a Semi Permanent Make Up Artist.
After priding herself as a perfectionist and paying close attention to detail, she then studied masterclass qualifications in advance techniques, colour theory and individual eyelash extensions. She loves to learn and continuously attends seminars and further education within the industry.
After relocating to Australia 4 years ago, it wasn't long before Nicola built a reputation for creating beautiful brows and lashes.
10 years on and Nicola has a massive loyal clientelle and has experience teaching beauty therapy (diploma level) students. Nicolas new salon is in the luxurious Subiaco in Perth. Specialising in permanent and cosmetic make up, Eyelash Extensions and High Definition Eyebrows.
Certificates:
Diploma of Beauty Therapy
Diploma in Permanent Make Up (Eyebrows, lips & eyeliner)
Advance Eyebrow Certificate
Colour Correction & Removal
Colour Theory
Masterclass in Volume Eyelash Extensions
Certificate in Training and Assessing
---
Tui Pakau

Brisbane
Tui has over 20 years experience in the beauty industry as well as 10 years experience in eye health. She is highly professional and has taught in Korea and has also travelled around the world learning different styles of makeup.
Certificate in Hair
Certificate in Makeup
Certificate in Cosmetic Tattooing
Certificate in Advanced Lip Tattooing
Certificate in TAE
Scalp Micro-Pigmentation
Skin Needling
Paramedical
Advanced Micro-blading
Colour Education Certificates
Infection Control
Personal appearance licence Oct 2017-2018 QLD
Government Accreditation for Cosmetic Tattoo SHBBSKS003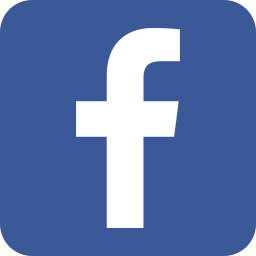 ---
Lisa Villa

Melbourne
20 Years in the beauty industry. Experienced in teaching and also having owned and operated a number of salons and day spas. Lisa has a strong knowledge of techniques in Cosmetic Tattooing and Microblading training. Lisa is very passionate about her work and passing her knowledge to others. She prides herself on her professional attutude and appearance.
Totally indigo Beauty College

Certificate II Retail Make Up & Skincare
Certificate III in Beauty Services
Certificate IIV in Beauty Therapy
Diploma of Beauty therapy
Certificate of Attainment in COSMETIC TATTOOING

Melbourne Polytechnic

CERTIFICATE IV T.A.E. 40110
Training Assessment in Education 2014
Certificate in Language Literacy and Numeracy 2014

MELBOURNE INSTITUTE OF NAILS AND BEAUTY

FACILITATED TRAINING IN:
Certificate II Retail Make Up & Skincare
Certificate II Nail Technology
Certificate III in Beauty Services
Certificate IV Beauty Therapy

Currently Teaching at AUSS-ONE-TRAINING 2016

Facilitating Beauty Training:
Certificate II Retail Make Up & Skin Care
Certificate II in Nail Technology
Cert III in Beauty Services
Certificate IV in Beauty Therapy
Cosmetic Tattooing
Lash Extensions
Aromatherapy Facials
Relaxation Massage
Day, Glamour and Bridal Make up