Design & Perform Cosmetic Tattooing Course - $6,500
Unit Code 1016
Certificate of Attainment without the need to hold the Infection Control Certificate.
Pre-requisites:
Maintain Infection Control required in Queensland, Victoria Tasmania & W.A.
Course Structure:
Theory via On-line (allow 7-14 days)
Four 4 days one on one training in private beauty room or your own council approved salon
Nine models required for Lip Line, Eyeliner, Brow Shadow
Student to supply models
Venue:
Sydney, Brisbane, Gold Coast, Melbourne, Hobart, Perth, Port Macquarie. Travel can be arranged at a fee to your own salon in Australia & New Zealand.
Optional: Add a one-day Introduction to Micro-blading course $1,000 Code 1003C (no models required)
To complete the Design and Perform Cosmetic Tattoo you must have a machine kit.
Select a kit option from the following:
Kit Options: From $1,500 - $3,300 There is one to suit your budget and finance is available from $45 per week. The kit contains everything you will require for your course including pigments, needles and all accessories.
PM Blue Tooth Digital Machine Kit $1,500
Skin Master Digital7 Kit $2,200
Skin Master Deluxe Digi-pop Machine Kit $3,300
Our practical class covers:
Lip Line
Top and Under Eyeliner
Brow Shadow
Repair Old Colours or Camouflage (This range will depend of the scope of models arranged for your class)
Machine options as per below:
---
Option 1
PM Bluetooth Machine with Training Kit $1,500
A Good Beginners machine.
PM Permanent Make up machine using technology
Bluetooth connection device
Handheld ultra-thin
Power adapter
The pen is ergonomic
Wireless device
12 month warranty
Comes with Round, Flat and Slope Needles
---
Option 2 Basic Beginners Machine
Skin Master 7 Machine with Training Kit $2,200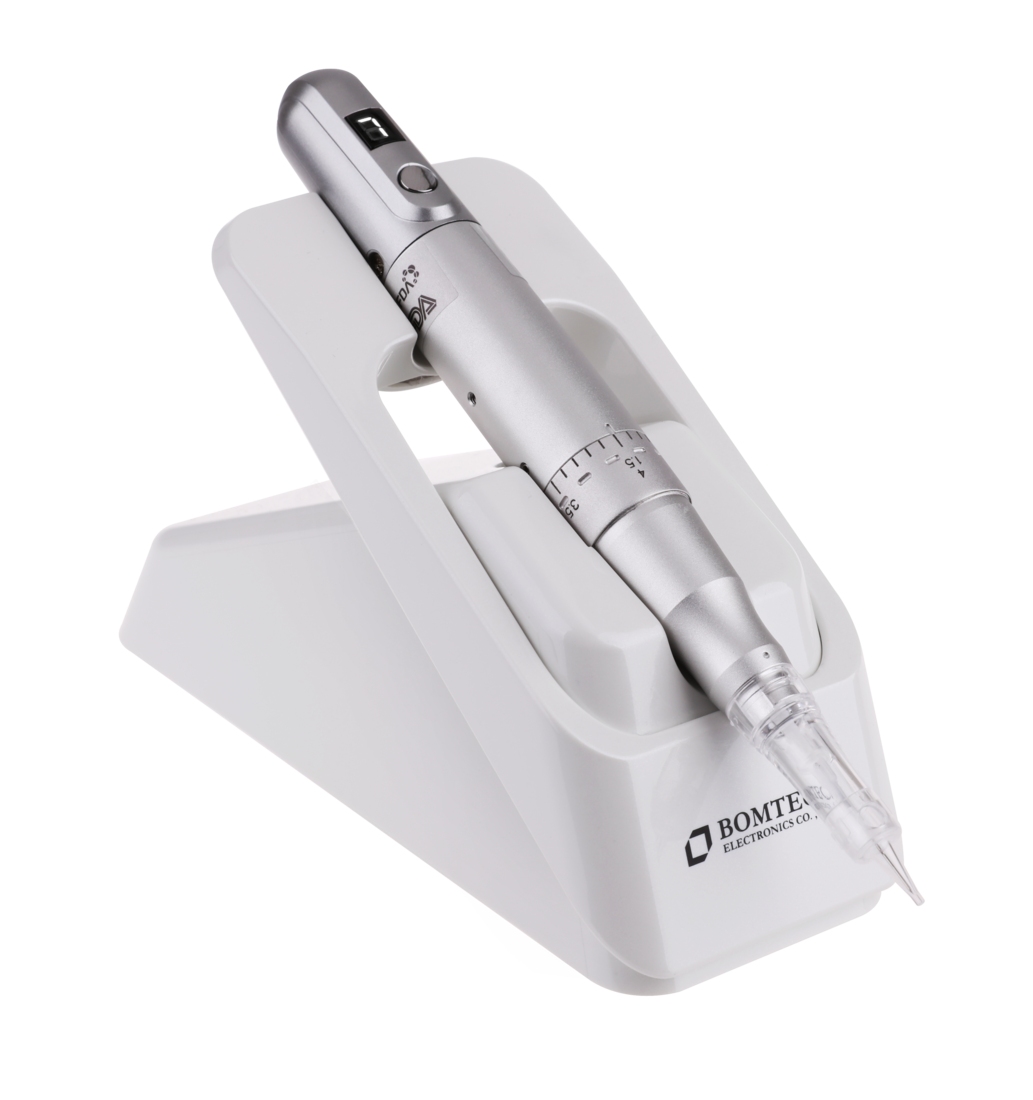 A Good Beginners machine.
A lightweight portable Digital Cosmetic Tattoo Machine
Round, Flat and Slope Needles.
Easy change disposable capsuled needle
12 month warranty
---
Option 3
Digipop Deluxe - beginner to advanced 10 Speed Medical Machine with Training Kit $3,300
Digipop Duluxe
Noise free and compact sized

Computerised LCD Screen permanent cosmetic device

Used all for permanent cosmetics and medical procedures

10 Speed Digital control.

You can also include a skin needling handpiece

Needle Cartridge:
Easy to use all-in one single piece needle cartridge
Retracted needles for safety
Individually sealed single use sterilized needle cartridge
No back flow into the hand piece to prevent cross contamination
Adjustable needle length
Various needle types for different treatment areas and techniques
12 months warranty
---
.