Advanced Training Courses
Classes are offered in every state of Australia, dates are flexible and week-end classes are possible.
Donna and her trainers can come to your salon or book you to attend a Beauty College for your training.
If you have any questions call us on our Freecall Number 1800 024 050
Line Line/Blend/Full Lip Class 1 Day $2,200 (Includes Theory Book)

Learn the art of a natural looking plump lips (no machine supplied)

You will require 2 models for the day
Theory Book Provided
Pigments supplied
Models may have had a previous lip line
During this class you will learn about colours that are more suitable for full lip treatments
Two different procedure tchniques will be taught during this class
Models who suffer from cold sores are not suitable models

*OUR COLLEGE HAS A DATA BASE OF WILLING MODELS.

Paramedical Class 1 Day $2,200 (Includes Theory Book )

covers scar relaxation re colour of Areolas and scars.

Before Recolouration



After Recolouration

If you do not have prior experience in Cosmetic Tattoo allow one extra day at $1,000 to learn the art of the tattoo machine. If you do not own a machine you will be required to purchase one.

Course content covers types of burns/scarring, pigment colours and how to use them to camouflage scarring and skin discolouration, as well as needle techniques and how to re-draw the areola and colour a natural looking areola and nipple in 3-dimensional colour for clients who have not undergone Breast reconstruction, and colour enhancements for clients who have had nipple replacement.

2-3 models are required for the day (Breast and Scar Models)
Theory Book
Models may have had previous colour on breast
Pigment colours supplied
Two techniques taught during class

Skin Needling Option 1

For Lines & Wrinkles with Tattoo Machine 1 Day Class $1,800 (students must have their own machine)

or

Micro-Needling Class Option 2 with the latest German Needling Machine & Kit $3,500 1 day class.

Before Skin Needling



After Skin Needling

Option 1 If you do not own a tattoo machine you will be required to purchase one.)
Learn the latest in wrinkle line relaxation, bringing the clients own collagen to the surface of the skin.

Skin Needling is a technique used throughout the world to smooth wrinkles and lines. Unlike laser re-surfacing and dermabrasion, which destroy the top layers of the skin, skin needling stimulates the body to create a build up of collagen in the treated area, just below the surface of the skin, thus filling the deeper areas of the wrinkles and smoothing the skin. This procedure has amazing results. The same procedure can be used on scarring, alleviating tightness, and can give movement where previously there was none.

Excellent results are being seen on burns and loss of pigmentation. This is not using a roller or derma pen. Purely working with a tattoo machine to increase collagen in lines and wrinkles.

3 Models required (models for wrinkles in either forehead/eye area/mouth/cheek area)
1 Model required for burns or scars
Theory provided
No pigment is used during procedures
Theory Book provided
Skin fully healed in 4 days

OPTION 2

Micro Needling Class with the latest German Micro Derma Pen holding cartridge of 9 needles.

A lightweight hand held device which can be as effective as laser. Can be used on scar revision,rejuvenation and assists skin tightening and collagen production, also suitable for fine lines and wrinkles, helps pore size reduction and stretch marks. Very fine surgical steel needles are used to make channels into the epidermis to release growth factors that promote scarless healing and assists collagen. Needle depth up to 2.5mm into the basal layer of the skin.

Kit supplied with 20 needle capsules
Anaesthetics supplied
3 Models required
Theory Provided
No pigments used in this procedure

Feather Touch 1 Day $2,800 (includes Kit)

This class is using a hand tool not a tattoo machine.

Designed for the Therapists who want to learn Brows only and offer a distinct hair stroke called Natural Feathering.

2-3 Models required can have had previous block colour on brow
Theory
Hair strokes for natural eyebrows
Three dimensional look - 1-3 colours
Refreshing old brows
Art of colour
Changing brow colour
Colour correction on brows
Shaping techniques

Price includes the Feathering Kit (hand tool, set of needles, brow pencil and brow semi- permanent colours) plus full size pigments and practice mat.
The Art of The Brow Class (Includes Theory) $2,200
For the therapist who wishes to learn machine Brow Tattoo only.
Includes Shadow Effect/Full Colour/Repairs. Suitable for new students, this class can be combined with the Brow Feather Class to then include Hair stroke or taken as a two day class as below. (Students need to purchase their own machine Kit Bio Touch $1000 or Digital Machine)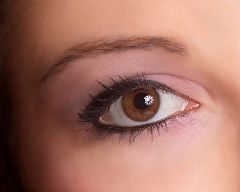 T
The Eyeliner Class (includes Theory) 1 Day $2,200
For the Therapist who wishes to specialise in Eyeliner only or combine with a Brow Class
Learn Lash Enhancement and Lash Line or Fine to Medium thickness. Students will require their own machine kit.